Review & Reputation Management Software For Auto Dealerships
Being in the automotive industry you know that the word of mouth is the lifeblood of your business. Happy car owners recommend your business to their friends, family, and anyone who might need your services.
The internet has disrupted everything, and now car conversations have moved online. The "digital word of mouth" (online reviews) is extremely powerful as people don't simply tell the people around them about their experience—they post it online. By doing that, they tell hundreds or thousands and potential car buyers what they think about your business. Because of that, the best way to manage reviews and get more reviews is to use review management tools for car dealerships!
Let your customers be your advocates
Online review statistics show that up to 88% of people value online reviews as much as they would value direct personal recommendations from a friend or family member.
Get More Online Reviews For Your Dealership
The number of online reviews and the quality of the reviews, that your dealership has, will impact the bottom line of your business. In fact, your online reputation determines whether new customers set foot in your store or not.
REVIEW REQUEST
Did you know 70% of customers will leave a review when you ask? Shortly after closing a sale, ask your customers for a review, by using our automated review invitation system. We also make it easy for your customers to leave reviews on different review platforms such as Google, Facebook, Cars.com, DealerRater, Edmunds, and many more. Let your happy customers grow your car dealership business.
REVIEW FEED
With the help of our software, collect and display your positive reviews on your website. You can place our review feed and badge, widgets in you sites and that would automatically shows your review scores, review counts and the actual reviews from your clients on your website, so that everyone can see the reviews when they visit your site. The more positive reviews you have the better the reputation you have, which translates to more sales.
REVIEW MONITORING
Score My Reviews helps you to easily monitor your online reviews from review platforms, from one place. You will receive notification emails when you get any new reviews, then you can read and respond to them. By monitoring the online reviews and responding to them when you get a notification, you will build your reputation and become the ultimate go-to car dealership for anyone looking to buy a car. 
Score My Reviews helped our business to get more reviews on Facebook and Google. I can say the best platform to receive reviews from clients. They also have excellent customer service. They walked me through all the details to ensure that I could understand and navigate the system. We have been very pleased with the outcome and the positive effect that reviews have on our business.
David T.
When we started using Score My Reviews software, we collected more reviews in one month compared to what we collected on our own in the past two previous years. It's definitely the most effective way to collect positive reviews. Now we are marketing our 4.8 Google star rating to help us get more clients. Score My Reviews has helped us tremendously to increase our sales and gain new clients.
Amanda L.
We have only been working with Score My Reviews for a couple of months now and we are impressed with the improvement we have made in gaining new reviews quickly, especially in one of our Google places that we didn't have any reviews. Their interface is straightforward and easy to work with. We look forward to continuing to work with them.
Robert W.
We have been using Score My Reviews service for 3 months now. Everyone has been so helpful and their rapid response time is amazing. The significant part of the program is the simplicity behind sending the review request, which my staff can easily do, and no training was required. Also, there is no need to deal with the hassle and headache of calling or emailing clients and asking them to review our business. Our customers also enjoy the ease of leaving feedback for us.
David T.
Great concept for improving online reviews. We have been seamlessly getting reviews from our customers. Very pleased with the process during initiation signup and dashboard setup. We strongly recommend them.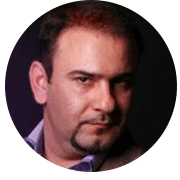 Raeon T.