Review Generation Software For Travel and Tour Agencies
Few travelers will trust a random travel agency on the internet to book their vacation. Do you know the first thing they do? They search for reviews and settle on an agent with the most positive feedback.
Whether you are a travel agent, cruise line, or tour agency, there is no way you are going to attract more new customers to your business if you don't have an excellent online reputation.
Luckily, at Score My Reviews, we can help you with that. We have an easy-to-use tool that allows you to collect many positive reviews from your customers and showcase them on your website.
Automated Review Request
Do you have any travelers that recently used your service, and you would like to get their input? You only need to enter their name, phone, or email on your Score My Reviews dashboard, and our system will send an email, text or both asking them to leave feedback. Our system would also send follow-up emails if they don't respond to the first review request invitation.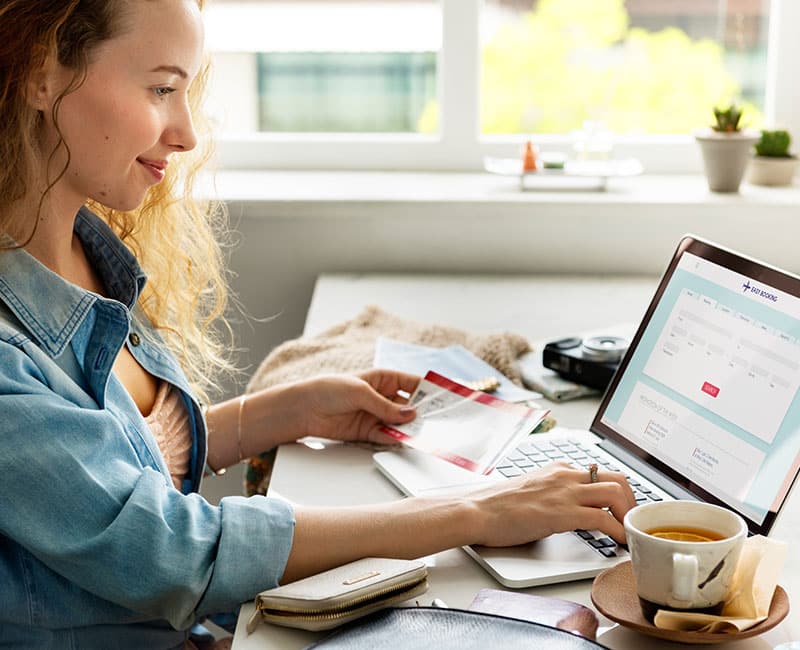 The customers give their feedback
When sending a message to your customers, our system asks them about their experience with your services and if they recommend you to others.
Customers who are more likely to recommend your services are directed to Google, Facebook, or any other review site and asked to write a review.
The customers who are less likely to recommend your services are directed to a private form where they give their reasons. The result is sent to you and only visible to you. This helps you to find out about the issues and improve them.
REQUEST A FREE LIVE DEMO!
Start Getting More Online Reviews!
We offer the best review generation software for hotels, travel, and tour agencies. Try it for free now!
Score My Reviews helped our business to get more reviews on Facebook and Google. I can say the best platform to receive reviews from clients. They also have excellent customer service. They walked me through all the details to ensure that I could understand and navigate the system. We have been very pleased with the outcome and the positive effect that reviews have on our business.
David T.
When we started using Score My Reviews software, we collected more reviews in one month compared to what we collected on our own in the past two previous years. It's definitely the most effective way to collect positive reviews. Now we are marketing our 4.8 Google star rating to help us get more clients. Score My Reviews has helped us tremendously to increase our sales and gain new clients.
Amanda L.
We have only been working with Score My Reviews for a couple of months now, and we are impressed with the improvement we have made in gaining new reviews quickly, especially in one of our Google places that we didn't have any reviews. Their interface is straightforward and easy to work with. We look forward to continuing to work with them.
Robert W.
We have been using Score My Reviews service for 3 months now. Everyone has been so helpful and their rapid response time is amazing. The significant part of the program is the simplicity behind sending the review request, which my staff can easily do, and no training was required. Also, there is no need to deal with the hassle and headache of calling or emailing clients and asking them to review our business. Our customers also enjoy the ease of leaving feedback for us.
David T.
Great concept for improving online reviews. We have been seamlessly getting reviews from our customers. Very pleased with the process during the initiation signup and dashboard setup. We strongly recommend them.
Raeon T.