Review Management Software For Gyms and Fitness Centers
The online reputation of your gym has a high impact on the success of your business. In addition to helping you communicate with the current customers and understand how they feel about your services, online reviews have a significant effect on the number of new customers you attract.
Customers looking for a fitness center or gym want to be sure they are making the right choice. Studies show up to 85% of people trust online reviews as much as recommendations from a family member or friend.
Collect as many reviews as possible. Block scathing reviews!
Easily get reviews from your customers through customized emails and SMS text messages. To ensure you collect as many reviews as possible, we send automated reminders to your customers, reminding them to give their feedback.
Get reviews from all your clients and increase your number of positive reviews to push down the few negative reviews before they destroy your business. We also offer private feedback options from your clients sent to you by email to help you reach out to potential unhappy customers and solve any issues to ensure they are fully satisfied with your service. Early detection gives you enough time to resolve the negative experiences.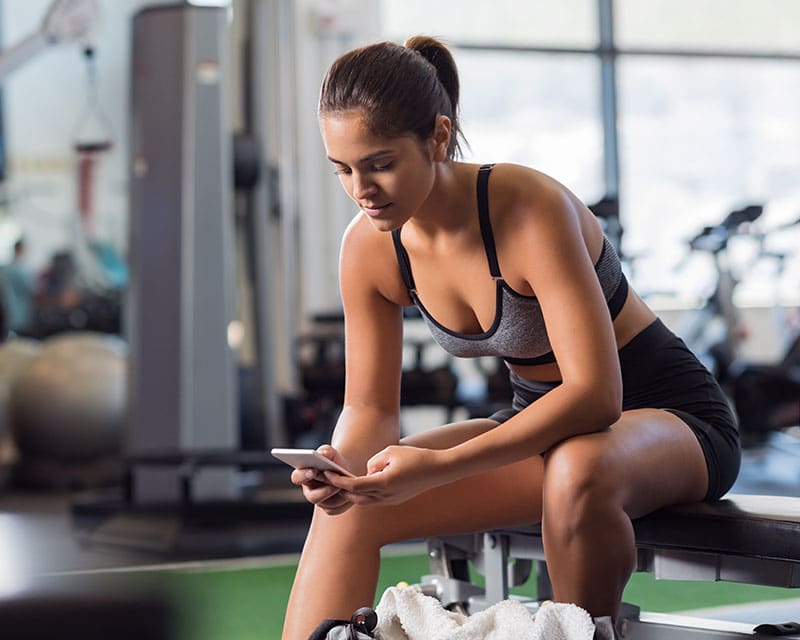 Get More Authentic Online Reviews!
Whether you are a gym owner or manager, you need online reputation management software to help you collect, manage, and promote authentic reviews from your fitness customers.
Score My Reviews helped our business to get more reviews on Facebook and Google. I can say the best platform to receive reviews from clients. They also have excellent customer service. They walked me through all the details to ensure that I could understand and navigate the system. We have been very pleased with the outcome and the positive effect that reviews have on our business.
David T.
When we started using Score My Reviews software, we collected more reviews in one month compared to what we collected on our own in the past two previous years. It's definitely the most effective way to collect positive reviews. Now we are marketing our 4.8 Google star rating to help us get more clients. Score My Reviews has helped us tremendously to increase our sales and gain new clients.
Amanda L.
We have only been working with Score My Reviews for a couple of months now, and we are impressed with the improvement we have made in gaining new reviews quickly, especially in one of our Google places that we didn't have any reviews. Their interface is straightforward and easy to work with. We look forward to continuing to work with them.
Robert W.
We have been using Score My Reviews service for 3 months now. Everyone has been so helpful and their rapid response time is amazing. The significant part of the program is the simplicity behind sending the review request, which my staff can easily do, and no training was required. Also, there is no need to deal with the hassle and headache of calling or emailing clients and asking them to review our business. Our customers also enjoy the ease of leaving feedback for us.
David T.
Great concept for improving online reviews. We have been seamlessly getting reviews from our customers. Very pleased with the process during the initiation signup and dashboard setup. We strongly recommend them.
Raeon T.