Automated Online Review Management System
For Contractors & Home Service Providers
No homeowner will commit to a contractor without first researching them. Where does their research begin? Online reviews.
Whether you are a general contractor or a home improvement business owner, online reviews are fundamental for your business's success. When homeowners find great reviews about your business, they go ahead and work with you. On the other hand, if they don't find reviews about your business, you appear shady or just a newbie. The situation is even worse if you have negative reviews.
At Score My reviews, we help you correct genuine reviews and build trust.
Our system sends review requests
Do you have a customer you would like to leave a review for your home improvement company? Simply add their name and email into your Score My Reviews dashboard. Our system then sends a customized email and SMS text message to the customer, asking them to comment on their recent experience with your business. We also send follow up email if they don't act upon our first email or SMS text to make sure they post a review for your business.
Your customers leave a review
When sending a message, our system asks the customers how likely they are to recommend your business to a friend. Customers that give you a high score are asked to leave their feedback on Google, HomeAdvisor, Yelp, or any other of your preferred review sites. Customers that give a low score are asked to leave their feedback on a private form. This ensures that bad customer experience doesn't show up in the review sites giving you a bad light.
Positive reviews go to your site
Our software automatically displays positive testimonials on your website. The system allows you to select the type of reviews to show. You can show four stars or or only 5-star reviews on your website. All you need to do it copy and paste our simple one line script to your web page and review stream and review page will appear automatically on your site. This social proof will help you to gain more new costumers and your conversion rate will increase.
Generate more reviews
When you add the name and email address of the customer, your work is done. We do the donkey work. We reach out to the customers and encourage them to leave a positive review on the top home services review sites such as Google, Home Advisor, Yelp, Facebook, and Angie's List. For the customers that fail to leave a review at the stipulated time, our system sends them a reminder. This makes it possible for you to correct as many positive reviews as possible.
Block bad experiences
Did you know one negative online review leads to a loss of up to 30 customers? Up to 80% of people say that negative feedback has made them change their minds about a service recommended to them.
It's common to make a mistake now and then, but this doesn't mean everyone should know about it. Score My Reviews catches negative reviews before they hit the online review sites and destroy your business.
Showcase your good reviews
You have full control of the reviews you publish on your site. The fantastic thing is you don't need to do anything fancy.
Copy and paste a snippet code, and all of your preferred reviews are automatically displayed on your site. This is the easiest way to add more credibility to your business.
Never be caught unaware
Our review management tools search different review sites and give you an alert when someone mentions your business. The reviews posted on different review sites would be all go in your Score My Reviews dashboard. The active listening feature ensures you are always on top of what people are saying about your brand.
Stop guessing and get real data
Score My Reviews eliminates the guessing game and hoping for happy customers. Our system provide extended report and data showing you how your business is doing online and your current review trends.
Use this information to tell the areas to focus on to grow your business online reputation.
Our Reviews
Score My Reviews helped our business to get more reviews on Yelp and Google. I can say the best platform to receive reviews from clients. They also have excellent customer service. They walked me through all the details to ensure that I could understand and navigate the system. We have been very pleased with the outcome and the positive effect that reviews have on our business.
David T.
When we started using Score My Reviews software, we collected more reviews in one month compared to what we collected on our own in the past two previous years. It's definitely the most effective way to collect positive reviews. Now we are marketing our 4.8 Google star rating to help us get more clients. Score My Reviews has helped us tremendously to increase our sales and gain new clients.
Amanda L.
We have only been working with Score My Reviews for a couple of months now and we are impressed with the improvement we have made in gaining new reviews quickly, especially in one of our Google places that we didn't have any reviews. Their interface is straightforward and easy to work with. We look forward to continuing to work with them.
Robert W.
We have been using Score My Reviews service for 3 months now. Everyone has been so helpful and their rapid response time is amazing. The significant part of the program is the simplicity behind sending the review request, which my staff can easily do, and no training was required. Also, there is no need to deal with the hassle and headache of calling or emailing clients and asking them to review our business. Our customers also enjoy the ease of leaving feedback for us.
David T.
Great concept for improving online reviews. We have been seamlessly getting reviews from our customers. Very pleased with the process during initiation signup and dashboard setup. We strongly recommend them.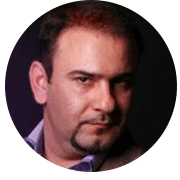 Raeon T.
SCHEDULE A FREE LIVE DEMO!