We'll Design & Build Your Website For Free!
We will design a professional, mobile-friendly, fast-loading website for your business absolutely free. Here is what is included:
Professional mobile-friendly website design that converts
We will write optimized copy/text for your website pages
All your good reviews are automatically on your site
Dedicated Account manager
Are there any fees involved?
There is no fee to design the website (other companies charge $1000s). You will only pay $149/mo, which covers the following services (other companies charge at least two times more):
Review management software for your business
Turbo fast VPS web hosting
SSL certificates to secure your site
Malware scanning & removal
Website backups & restores
On-page SEO services
WordPress/plugin/theme updates
Website changes, maintenance & updates
Website speed optimization
Website fixes & troubleshooting
How does it work?
You start by answering a few questions about your business. This helps us understand your business better so that we deliver a website that matches up with your business objectives. After completing the questions, upload your logo and other materials.
Our team of experienced web designers, copywriters, and SEO experts will work on your mobile-friendly, optimized website and lunch it in 20 days.
We promise that your new website will be the last website you will need and it will come packed with all the tools you need to get more customers and take your business to new horizons. Of course, you can update your website anytime with help from our experts.
High Conversion
An optimized site with call-to-action elements to convert more leads into customers and sales. Our strategic designers take time to understand your company, develop clever ways to target your audience, and then design digital experiences that convert. We are particular about user experience, and this is why we focus on straightforward navigation and a visual hierarchy that easily moves users towards a specific call to action.
Custom Design
When building or redesigning a website, your primary goal is to improve your business's bottom line. We understand this and have the expertise to make it happen. We design professional sites from scratch, up to 15 pages, which will elevate your business to the next level. Our design also includes customized web forms to collect information from prospects and clients. Our site will be the best and the last website you'll ever need.
Mobile Optimized
Your website will look great on mobile, desktop, and tablet. The sites we design will be mobile-friendly and look good on mobile devices. It also loads super fast on cellphones. You've never seen such speed! Once we are done, you will have a professional, mobile-responsive website with all the tools you need to do business online and get found better on mobile searches.
Manage Online Reviews
Our web application will allow you to protect and build your brand's online reputation easily. You can quickly get more reviews using our review generation tools and customized email or text. The software also allows you to monitor your reviews on different review sites and get an email alert anytime you get a new review.
Good Reviews On Your Site
All the 4 and 5-star reviews will automatically feed your site testimonials page. With our review badge, review feed, and other review widgets, you will add more trust and credibility to your business and convert more leads to customers. This is the power of showing all the good reviews on your site.
Website Speed Optimization
Our sites load super fast to boost your Google PageSpeed & increase your site SEO ranking (above 95% on desktop and 80% on mobile). With 40% of people leaving a website when it takes more than 3s to load, our site makes your leads stay. Speed is an important ranking factor—Google rewards fast-loading sites by ranking them higher in the search results.
On-page SEO
On-Page SEO is the first step to ranking your website on Google. Before we launch your website, we optimize it for local and regional searches. Our SEO specialists conduct detailed keyword research and define core keywords your business should be targeting to ensure that your target audience finds you when they search for the products and services you sell.
Copywriting
Search engines are serving users the best content they can find, and your great content deserves to be found. We conduct detailed keyword research for every piece of content we produce and optimize it with just the right keywords. Our optimized content will help you rank higher on search engine results and get you seen by new customers.
WordPress Updates
We are here to keep your WordPress site updated. We update your WordPress core, plugins, and theme to the latest version. We can fix any issues that may occur while updating WordPress or after updates. These updates are essential to ensure your site has all the latest features and to keep your website bug free, secure, and up-to-date.
Website Changes And Updates
Running a business is hard enough. We ease the workload by handling the website's changes, maintenance and updates tasks.
Our site updates include: changing the content of the pages, phone numbers, emails, lactation, photos, graphics, announcements, price changes, removing or adding staff members, and more.
Malware Scanning And Removal
There are millions of websites hacked every month by hackers. We constantly scan and monitor your site for malware. If we detect any malware on your site, we trace infected files and immediately start the removal process to clean and restore your website to its healthy original standing.
Website Backups And Restores
We back up your website to our secure could servers on a daily basis in the easiest way possible. Our automatic backup includes file system backup, database backup, and WordPress backup. We can restore your website files and databases from the backups within the past 60 days.
Turbo Fast Hosting
Your choice of web host directly impacts your site's speed and can be the key reason your site ultimately succeeds or fails. Our high-speed Turbo Hosting, ensures that your website loads lightning-fast, delivering an excellent user experience. A fast-loading site will bring in more business and rank higher in searches.
SSL Certificate
Our Hosting provides you with free SSL Certificates for enhanced website security and protection. Your websites get a trusted HTTPS for an encrypted connection.
Dedicated Account Manager
We manage your website to focus on what you do best — running your business. We have a fast and friendly support team ready to take on any challenge you might have and make your website a success. Send us a message, and we'll handle your request fast, usually in less than 24 hours.
Why this is the best deal ever?
Other companies will design a custom website for about $2500 to $5000 or more. If you're going to pay for each of the above services separately, you will end up paying more than $500.00 a month. We will give you all the above services for a small fee of $149.00 a month. You won't even pay for the $289.00 setup fee because we will apply it to your first two months of service. You have nothing to lose. Don't wait. Start now!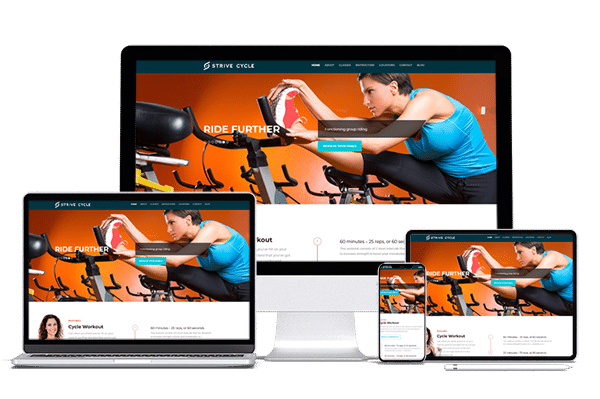 Score My Reviews helped our business to get more reviews on Facebook and Google. I can say the best platform to receive reviews from clients. They also have excellent customer service. They walked me through all the details to ensure that I could understand and navigate the system. We have been very pleased with the outcome and the positive effect that reviews have on our business.
David T.
When we started using Score My Reviews software, we collected more reviews in one month compared to what we collected on our own in the past two previous years. It's definitely the most effective way to collect positive reviews. Now we are marketing our 4.8 Google star rating to help us get more clients. Score My Reviews has helped us tremendously to increase our sales and gain new clients.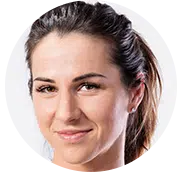 Amanda L.
We have only been working with Score My Reviews for a couple of months now and we are impressed with the improvement we have made in gaining new reviews quickly, especially in one of our Google places that we didn't have any reviews. Their interface is straightforward and easy to work with. We look forward to continuing to work with them.
Robert W.
We have been using Score My Reviews service for 3 months now. Everyone has been so helpful and their rapid response time is amazing. The significant part of the program is the simplicity behind sending the review request, which my staff can easily do, and no training was required. Also, there is no need to deal with the hassle and headache of calling or emailing clients and asking them to review our business. Our customers also enjoy the ease of leaving feedback for us.
David T.
Great concept for improving online reviews. We have been seamlessly getting reviews from our customers. Very pleased with the process during initiation signup and dashboard setup. We strongly recommend them.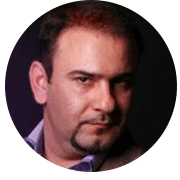 Raeon T.