Can you remember the last time you were looking for a company to use? What made you decide to work with that company and not a competitor?
If you are like other people, you chose the company due to its many positive reviews, and that's normal.
Studies show that up to 90% of consumers read online reviews before deciding to work with a given service provider.
Since reviews are the new online currency, you should strive to get as many as possible. Some of the most valuable you should get are Google reviews.
Why do Google reviews matter?
It's a fact online reviews are vital for your business success, but why do they carry so much weight? Here are the benefits you get by having many positive Google reviews:
More leads
Up to 88% of consumers trust online reviews as much as a personal recommendation. This means when you have many positive reviews, you attract more people to your business.
More sales
When you have more people coming to the door, you have more sales, right? As a result, your business grows.
Higher Google ranking
There is a direct correlation between regular, positive reviews and high Google rankings. So when you regularly get reviews from your customers, your business goes up in the search results; hence more customers see it. What is the result? More business for you!
Free advertising
Publishing Google reviews on your site costs you no money, so having many positive reviews is synonymous with putting up a billboard on Google, the world's most popular and trusted online platform.
Due to their importance, you must be wondering how to get more Google reviews, right?
Not so fast. First things first
Before you start thinking about how to get more Google reviews, you need to ensure a few basic things are in place first:
Claim your Google My Business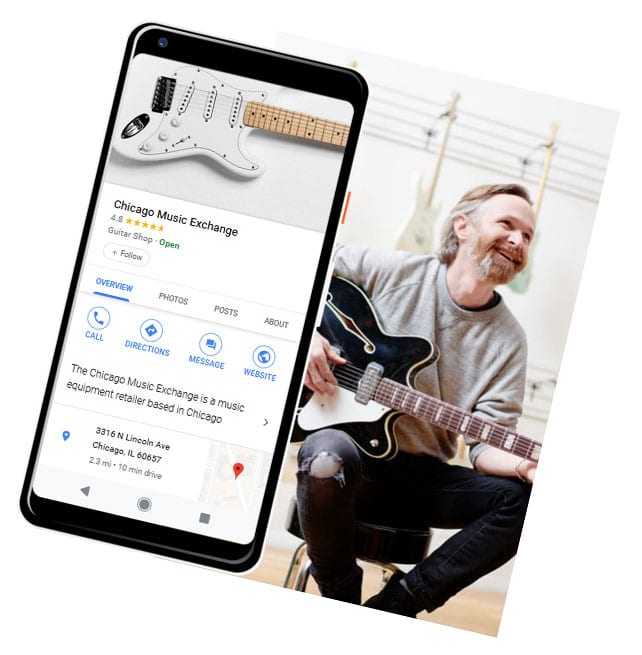 You can't manage your Google business profile if you don't already have one, so the first thing you should do is to create a Google my Business profile and claim it.
If you don't know what Google my Business listing is, it's a free tool created by Google to help businesses manage their online presence across Google.
There are plenty of benefits that come with having a Google My Business Listing:
First, it makes it possible for your business to show up in the search results and maps, giving you maximum visibility and instant credibility.
Second, the listing is interactive, making it easy for potential customers to engage with your business. From the listing, they can see all the details of your business. From your phone number to your opening and closing hours, they can see everything without going to your website.
Third, the profile allows you to showcase your best features that you can use to your advantage so that you can stand out from your customers.
To create a Google My Business profile, you need to do the following:
Create a Google maps listing
Select your Google maps listing
Select "claim this business."
Follow the prompts
To get the most from the listing, pack in as much information as possible.
This includes your business name, address, phone number, website, business description, working hours, holiday hours, weekly posts, photos, category, attributes, questions and answers, and any other relevant information.
Avoid review gating
Review gating is the act of asking for feedback from customers and depending on their response, deciding whether to ask for a Google review or not.
Through review gating, companies get reviews from customers that are more likely to leave positive reviews, while isolating those that might leave a bad review.
You should avoid doing this as it's strictly against Google my Business review guidelines. When you are caught, it comes with hefty penalties, such as removing all of your Google reviews (so you start from scratch) and delisting your profile from Google.
Google encourages businesses to ask for feedback, but they should do it according to the laid down rules. You can ask for feedback in person, via email, through business cards, via social media, or through any other method.
Regardless of your preferred methods, ensure you aren't violating Google's terms and conditions.
Don't give incentives.
Just as you shouldn't selectively solicit reviews from customers, you also should avoid giving incentives to your customers in exchange for reviews.
Don't buy reviews
You will be gaming the system when you buy reviews, so you should stay away from it. In addition to the practice being against Google review guidelines, if caught, the FTC and regulators will come after you, which significantly lowers your credibility.
Respond to the reviews you get
Did you know customers expect a response to the reviews they give? A recent study shows that 53% of customers expect business owners to respond to their reviews within 7 days. Unfortunately, many businesses don't do it, which is an excellent opportunity for you.
To stand out from your competitors and show you care about your customer's feedback, you should respond to every review, regardless of whether it's positive or negative.
Want to pump up your Google reviews? Use our review generation tools.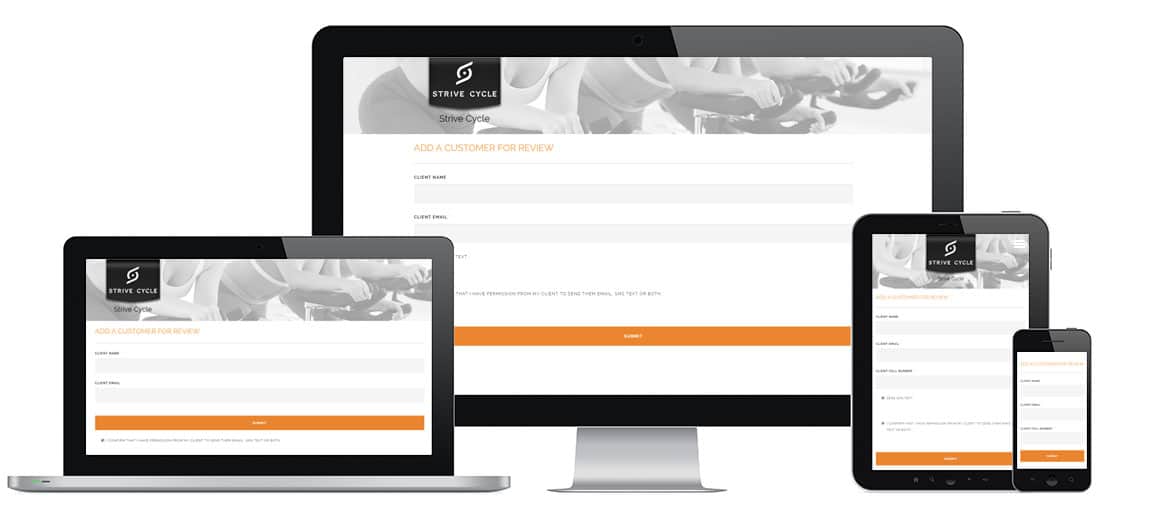 While Google reviews are vital for your business growth, they don't just come—you have to ask for them. Fortunately, as many as 77% of customers are willing to leave a review when asked.
The best time to ask for a review is after you have completed delivering a service. If you did a good job, your customers are most likely satisfied at this time, and isn't it always wise to strike the iron when hot?
Our review tool allows you to automatically send feedback requests to your recent customers, asking them to give feedback about their recent experience.
Many business owners complain about customers agreeing to leave a review then fail to do it. If a customer fails to respond to the sent request after a few days, our system automatically reminds them about it.
After customers have left reviews, our system aggregates them, and if you want, you can easily transfer them to your site and showcase them. This way, you have an easy time building the vital reputation necessary to take your business to stardom.